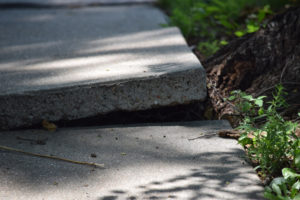 There are many reasons that clients come to Subsurface Imaging for concrete services including everything from concrete coring to concrete x-rays. For clients who have never needed these services before, it may not be clear why you need them now. Read on to learn why they may be exactly what you need. Then reach out to us at 866-997-2327 if you want to set up an appointment and get started.
You can get images before you cut or drill

The main reason you want to invest in concrete x-ray services is because we can see what is inside the concrete before cutting or drilling. We can see – in real time – what is inside the concrete. This allows us to make a determination about whether or not it is safe to cut. It can help protect lives, prevent injuries, and prevent costly damage to equipment and more.

You can avoid delays, damages, and injuries

When you are working on a construction project, what is the one thing that is most likely to result in being well over budget? That's right – delays. Some delays you can't prevent, and in fact before concrete x-rays were available there were many potential delays every time you cut into concrete. Now we can see what's inside and find alternatives to avoid delays.

Your equipment is expensive and it needs to be properly taken care of. This involves numerous things but it certainly involves not breaking a saw on a piece of rebar hidden within cement. Finally, you want to keep your workers safe at all times. First and foremost, you want to assure they are safe from harm. You also want to avoid the costs and delays that come along with injuries. Knowing what you're cutting into before you cut into concrete can help you avoid these injuries.

Knowing what repairs are needed helps save money

When you know what the issues are then you can appropriately to take care of them. This can help you save both time and money. On a construction site, the goal is to not only know what needs to be done but to know how to prioritize those jobs. Concrete x-raying is the simplest way to get a head start on what will need to be done.
Turn to us for your concrete imaging needs
If you are in need of concrete imaging services then you are in need of Subsurface Imaging. We have the equipment, resources, and experience to ensure that you get the answers you are looking for. When accuracy is your goal we are the company to contact.
The process to x-ray concrete is fairly simple. In fact, it is similar to what a doctor does when they are x-raying a patient to see if anything is broken. We put film on one side of the concrete and a source of radiation goes through the other side. The resulting exposure shows us what is inside. To get started, reach out to Subsurface Imaging at 866-997-2327 today.